Welcome to the first episode of Tabletop Bellhop Live. This is an edited version of our live show first recorded on July 26, 2018. Join us as we stream live every week on Twitch. If you like some video with your audio you can also watch the YouTube version of the 'cast.
Today's question:
Catan! What is it about? Where do I even begin?
We also discuss legacy games, my disappointment with Star Wars Destiny, the advantages and disadvantages of digital board games,  and more.
Tabletop Bellhop Gaming Podcast
Who doesn't love board games? Find lots of board gaming (and a few RPGs). Tabletop Bellhop, your cardboard concierge, is here to answer your gaming and game night questions, helping you make your game nights better with tabletop game reviews and advice.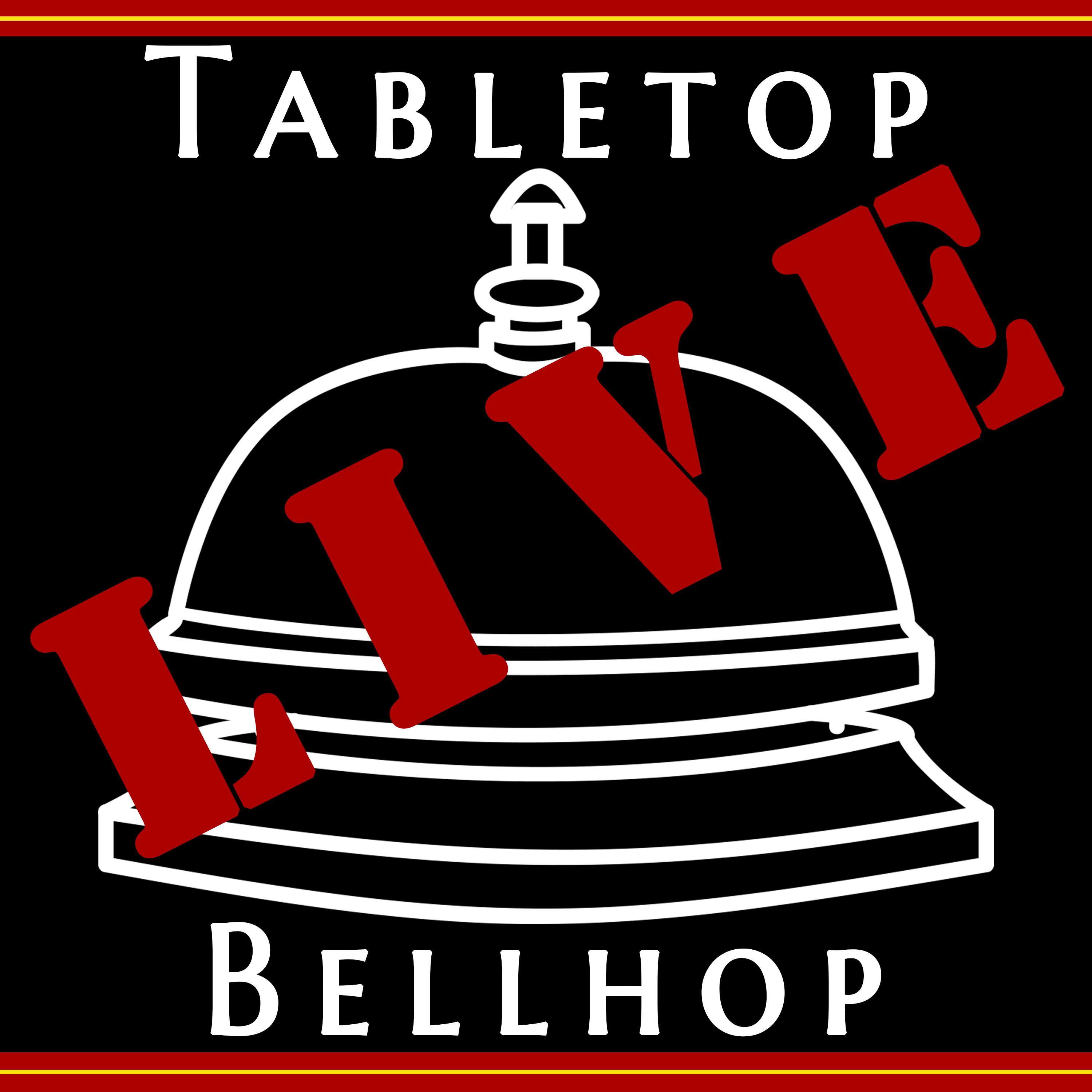 Disclosure: Some links in this post are Amazon Affiliate links. As an Amazon Associate, we earn from qualifying purchases.
---
This episode includes:
—Tabletop Gaming Weekly—
A look at what games hit The Bellhop's table over the last week.
ZhanGuo
Azul
Star Wars Destiny
Bruges
—Ask The Bellhop—
Each week we answer at least one viewer question. This week:
Aeryn asks: Catan – What is it about, where do I even begin?
Some of the many Catan games mentioned:
All things Catan
—The Lobby—
Throughout the show, we intermittently check in with our live twitch chat and interact with our guests. Some of the board games that came up this week:
SeaFall: A Legacy Game
The Catan App (iOS)
Tabletop Simulator (which I couldn't remember the name of during the show)
---
If you enjoyed the show be sure to tip The Bellhop at: https://www.patreon.com/tabletopbellhop
Find us all over the web:
Facebook
Twitter
Instagram
BoardGameGeek
YouTube
This podcast is powered by Pinecast