Tabletop Bellhop Gaming Podcast
Who doesn't love board games? Find lots of board gaming (and a few RPGs). Tabletop Bellhop, your cardboard concierge, is here to answer your gaming and game night questions, helping you make your game nights better with tabletop game reviews and advice.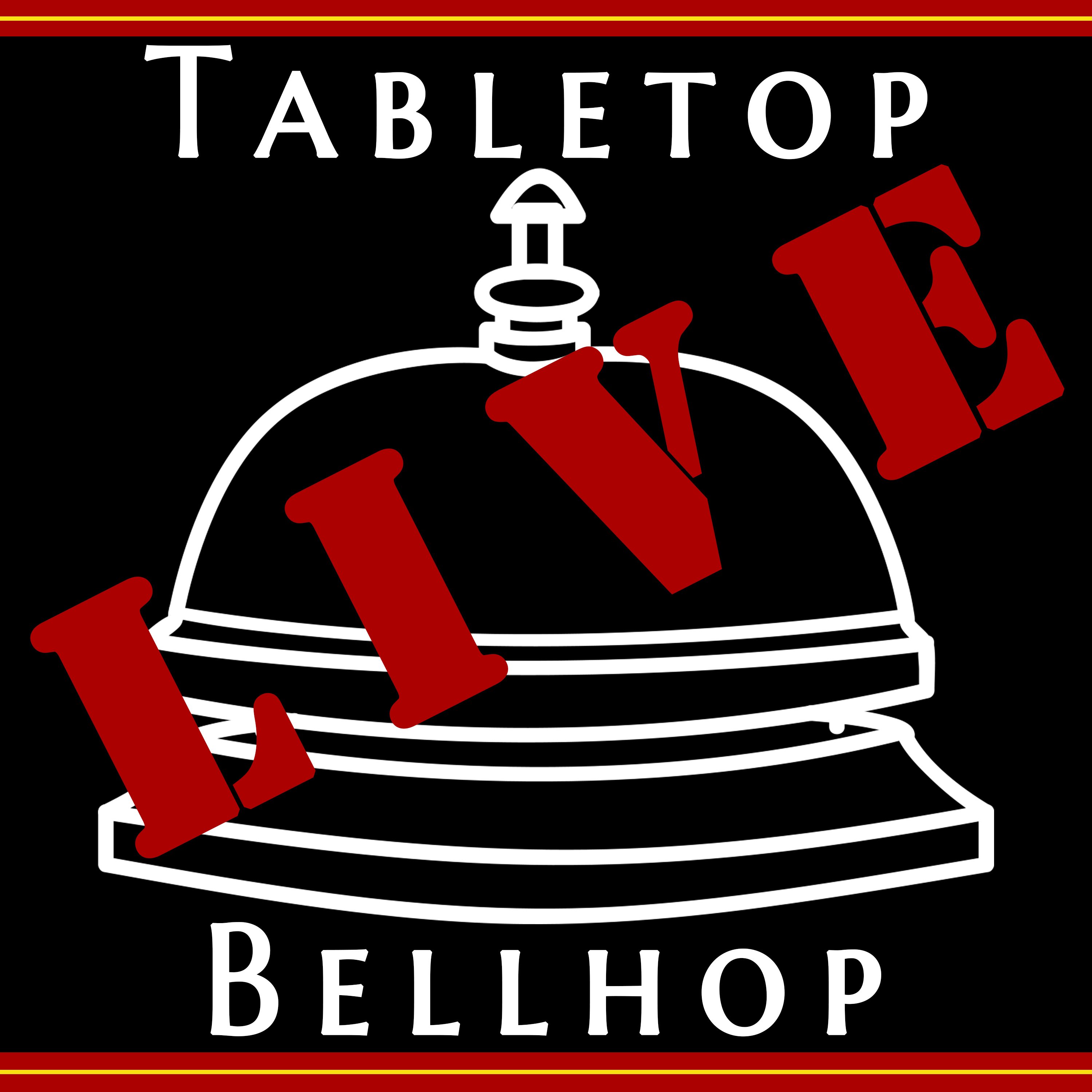 Welcome to the fourth episode of Tabletop Bellhop Live. This is an edited version of our live show first recorded on August 16th, 2018. Join us as we stream live every week on Wednesdays at 9:00PM ET on Twitch. If you like some video with your audio you can also watch us over on YouTube.
---
Today's question:
Jayden asks, "Are custom inserts worth it? For instance, my group has been playing a fair bit of Rising Sun with all the goodies (like 4 boxes worth of unpacking), and it takes about 10 minutes to set up and nearly 20 or 30 minutes to put away properly. I'm wondering if inserts can help with the clean up."
In addition to talking about inserts, we take an extended look back at The Tabletop Bellhop Launch Party where we all played a ton of games.
Disclosure: Some links in this post are Amazon Affiliate links. As an Amazon Associate, we earn from qualifying purchases.
---
This episode includes:
——Audience Feedback——
We read off and respond to some audience feedback. Send your feedback to moe@tabletopbellhop.com or sean@tabletopbellhop.com
——Tabletop Gaming Weekly——
A look at what games hit The Bellhop's table over the last week. There was a lot due to our launch party.
7 Wonders
Between Two Cities
Rumble in the Dungeon
Wasteland Express Delivery Service
Big Trouble in Little China
The Duke
Warhammer Underworlds: Shadespire
Catan: Chocolate Edition
Catan Trade Build Settle
Azul
Bottom of the Ninth
Zooloretto
Bora Bora
Terraforming Mars
On the blog: Week in Review August 13th
——Announcements——
The Podcast is live on most major podcasting platforms. Search your podcatcher for The Tabletop Bellhop Live
The Tabletop Bellhop hosts will be at QCC – Queen City Conquest September 7th-9th.
——Ask The Bellhop——
Each week we answer at least one viewer question. This week: Jayden W. asks:
Are custom Box inserts worth it?
What do box inserts do? Should you buy one? If you buy one where? Some tips on building them.
Meeple Realty
Folded Space
Game Trayz
Etsy
Related Blog Post: Are Box Inserts For Board Games Worth It?
——Patreon Shout Out——
Thanks to those who have chosen to tip the bellhop!
---
If you enjoyed the show be sure to tip The Bellhop at: https://www.patreon.com/tabletopbellhop
Find us all over the web:
Facebook
Twitter
Instagram
BoardGameGeek
YouTube