Tabletop Bellhop Gaming Podcast
Who doesn't love board games? Find lots of board gaming (and a few RPGs). Tabletop Bellhop, your cardboard concierge, is here to answer your gaming and game night questions, helping you make your game nights better with tabletop game reviews and advice.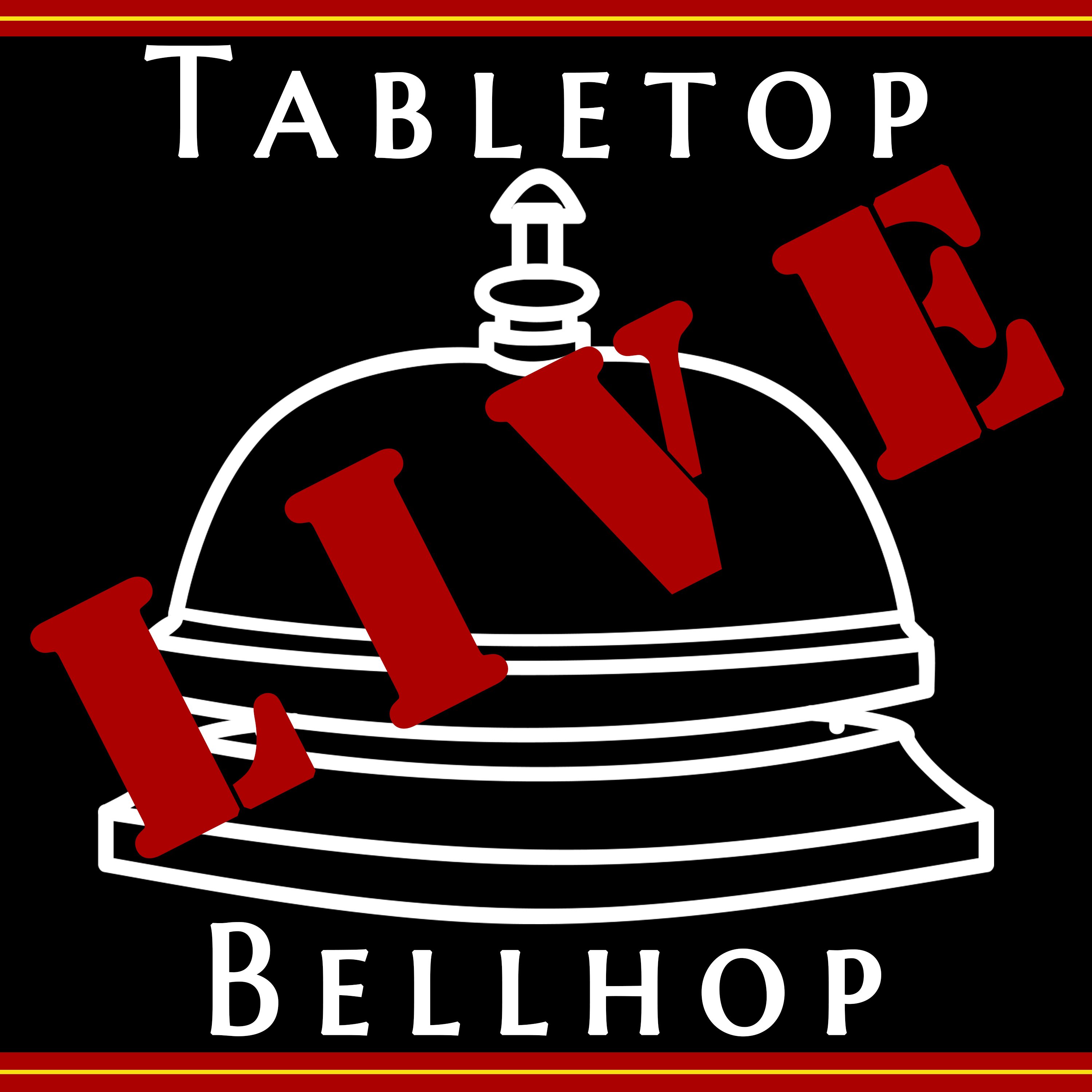 Welcome to the fifth episode of Tabletop Bellhop Gaming Podcast. This is an edited version of our live show first recorded on August 23rd, 2018. Remember to join us as we stream live every week on Wednesdays at 9:00PM ET on Twitch. If you like some video with your audio you can also watch us over on YouTube.
Today's question: How do you approach teaching board games?
In addition to discussing teaching games, we also look back at the last week and talk quite a bit about Board Game Arena.
Disclosure: Some links in this post are Amazon affiliate links. As an Amazon Associate, we earn from qualifying purchases.
---
This episode includes:
——Audience Feedback——
We read off and respond to some audience feedback. Send your feedback to moe@tabletopbellhop.com or sean@tabletopbellhop.com
——Tabletop Gaming Weekly——
A look at what games hit The Bellhop's table over the last week.
The Colonists

Can't Stop

Board Gaming Arena
Orleans

Age of Sigmar

Gizmos

Great Western Trail
On the blog: Week in Review August 20th
——Announcements——
The Tabletop Bellhop hosts will be at QCC – Queen City Conquest http://queencityconquest.com/ September 7th-9th 2018
——Ask The Bellhop——
Each week we answer at least one viewer question.
This week, Andrew D. asks:
How do you approach getting heavier games to the table in terms of teaching people how to play? Get them to watch a how to play video before they come, do the first playthrough as a teaching session, do a big info dump at the start, or something else?
Related links:
Esoteric Order of Gamers
Wasteland Express Delivery Service

Star Realms

Catan
Related Blog Post: How Do You Approach Teaching Board Games
---
If you enjoyed the show be sure to tip The Bellhop at: https://www.patreon.com/tabletopbellhop
Find us all over the web:
Facebook
Twitter
Instagram
Google Plus
BoardGameGeek
YouTube
Twitch
This podcast is powered by Pinecast
---